Punch Chocolate Bars 225 mg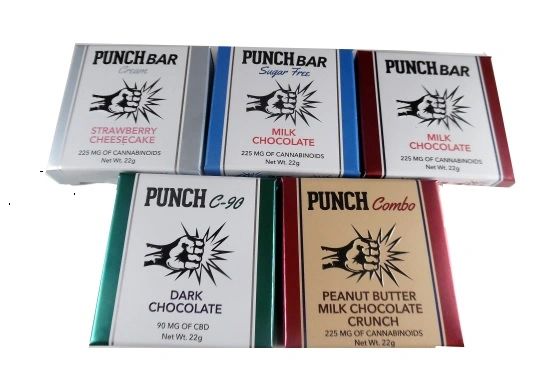 Punch Chocolate Bars 225 mg
A sensible sized, medicated chocolate barthat really packs a punch! Our 9 Piece grid allows each patient to adjust their desired dosage with ease. 25-225 mg make this bar perfect for beginners as well as those that require a heavy dose.
Dark Chocolate Available in: Chocolate Almonds, Mint Dark Chocolate, Dark Chocolate Raspberry, Tangerine Dark Chocolate, and Dark Chocolate Sea Salt.

Milk Chocolate Available in: Malted Crunch, Caramel Bits, Milk Chocolate, S'mores, and Toffee.
Please call and ask what is on hand.