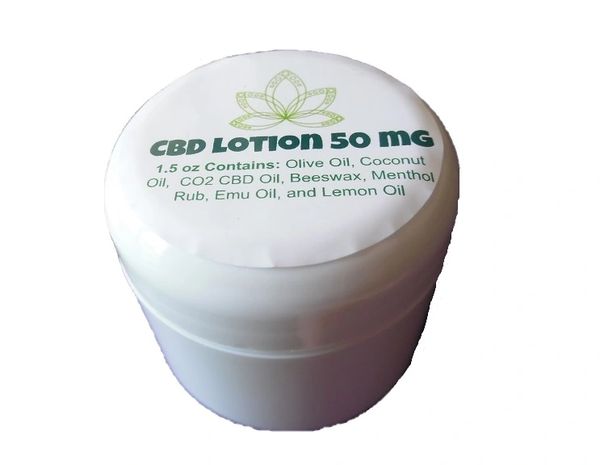 CBD Lotion 50 mg -1.5 oz
1.5 oz of CBD Lotion. Contains Olive Oil, Coconut Oil, CO2 CBD Concentrate Oil, Beeswax, Menthol Balm, Emu Oil, and Lemon Oil. Has a very light menthol and citrus scent.
We are proud to offer this creamy CBD Lotion. This topical is a CBD infused lotion it is absorbed through the skin for localized relief of pain, soreness, and inflammation. Because they're non-psychoactive, topicals are often chosen by patients who want the therapeutic benefits of marijuana without the cerebral euphoria associated with other delivery methods. Works great also for bites, stings and burns.